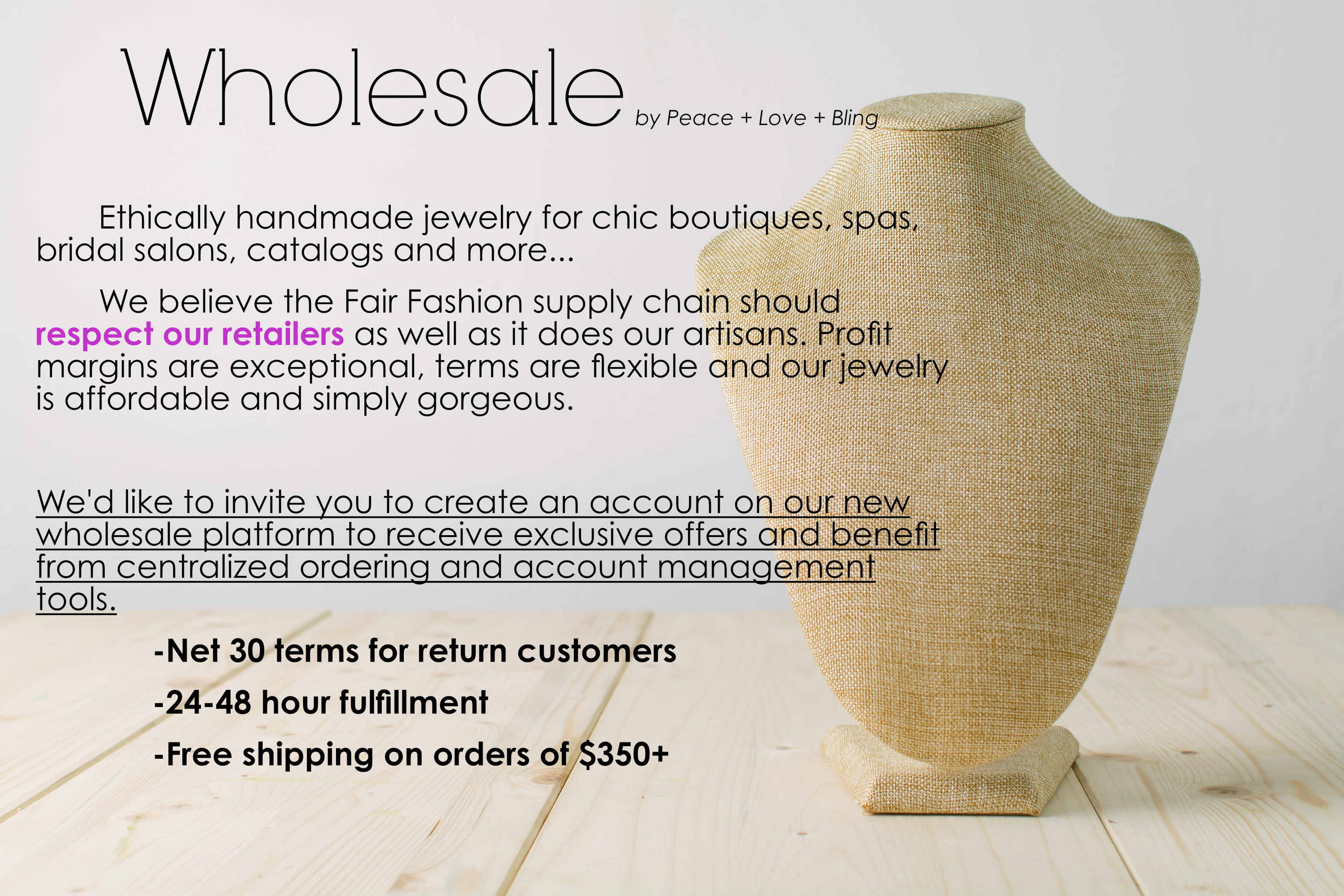 For over 10 years, Peace +Love + Bling has supplied ethically handmade jewelry to the most chic boutiques in the USA and globally. Our outlets include Fair Trade, handmade and Eco boutiques, Main Street specialty shops, bridal salons, hospital gift shops, resorts, spas and catalogs. 
We are an A+++  drop shipping partner. 
Our Mission: Because our retail partners are the reason we have creative, dignified employment, we commit to supplying beautifully handmade jewelry shipped quickly, with favorable terms, rapid sales turnover and margins that optimize their profits. We know that if our retailers prosper, our employees and artisans thrive, too. 
If you'd like to add Peace + Love + Bling to your collections, please complete the simple form below to register. Your log-in will be available within minutes.